Streamline your IT operations with ManageEngine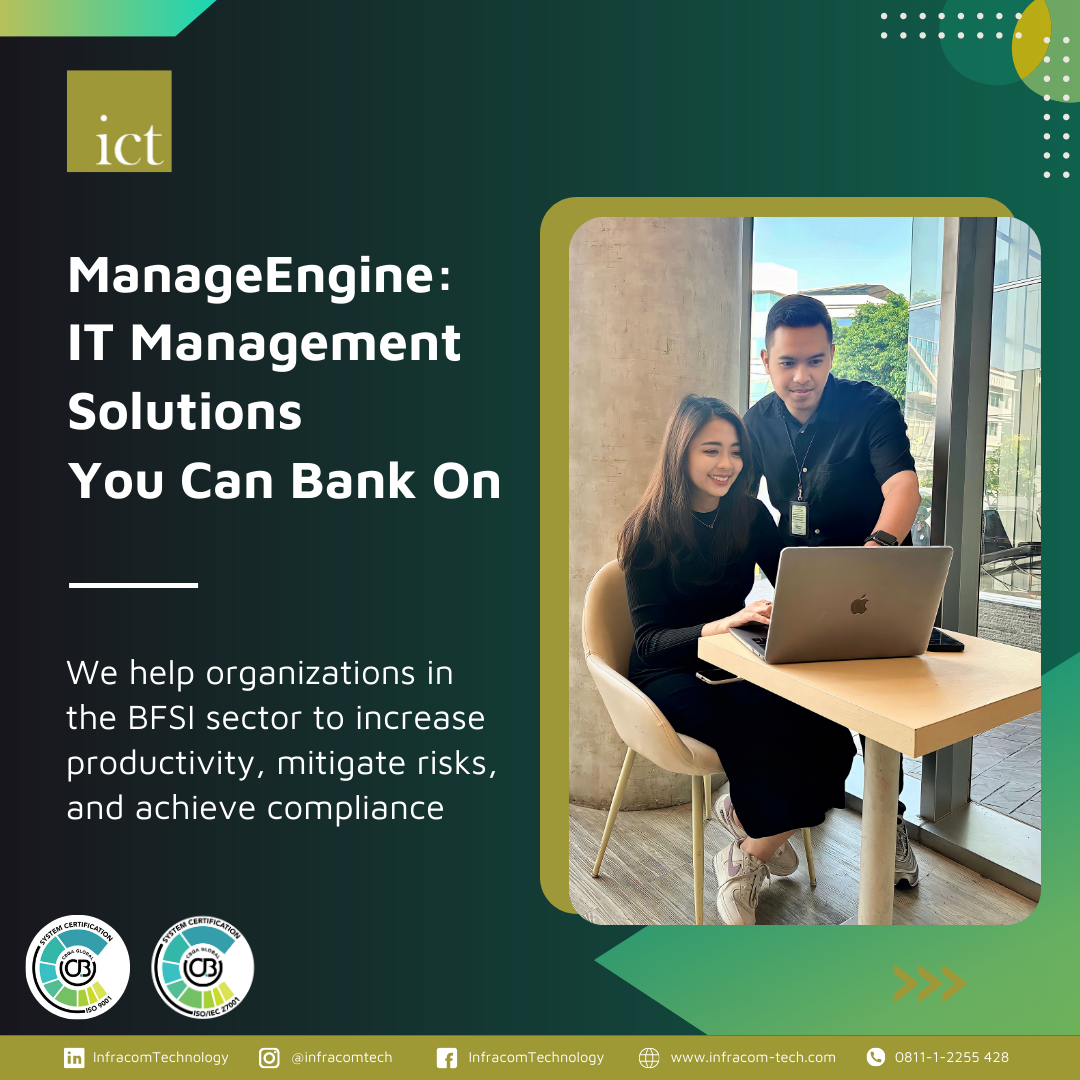 IT Issues in the Financial Services World:
Defending against cyberthreats and attacks-both internal and external-and teaching employees about cybersecurity awareness
Keeping up with strict regulatory compliances, like PCI- DSS and GLBA, and combating financial crimes
Supporting legacy systems with updates, vulnerability patches, and other maintenance
Transitioning to digital to stay competitive in the marketplace, and powering through the digital divide
Maintaining network and applications uptime to ensure 24/7 availability of resources, and providing a seamless customer experience
Creating secure connections, and implementing authentication protocols for remote employees and mobile users to access their information safely
IT Solutions for Financial Services from:
Enhance Risk Protection
Stay Compliant
Modernize IT Operations
Improve IT Efficiency
Augment Mobility
Streamline your IT operations with ManageEngine: the trusted choice for the Banking, Financial Services, and Insurance (BFSI) sector. Boost productivity, minimize risks, and stay compliant. Join the league of top financial institutions who rely on us to keep their IT in check.
For more information about Streamline your IT operations with ManageEngine email us at marketing.communication@infracom-tech.com
#ICT #InfraComTechnology #SolutionsGoBeyond #ICTSolutions #ITSolution #ManageEngine #ITManagement #BFSI #Productivity #ITOperations #Cyberthreats
Written By : Marketing Communication ICT | Published : 12/Jun/2023
share