Unleash the Power of Intelligent Automation for Banking and Finance with Perpetuuiti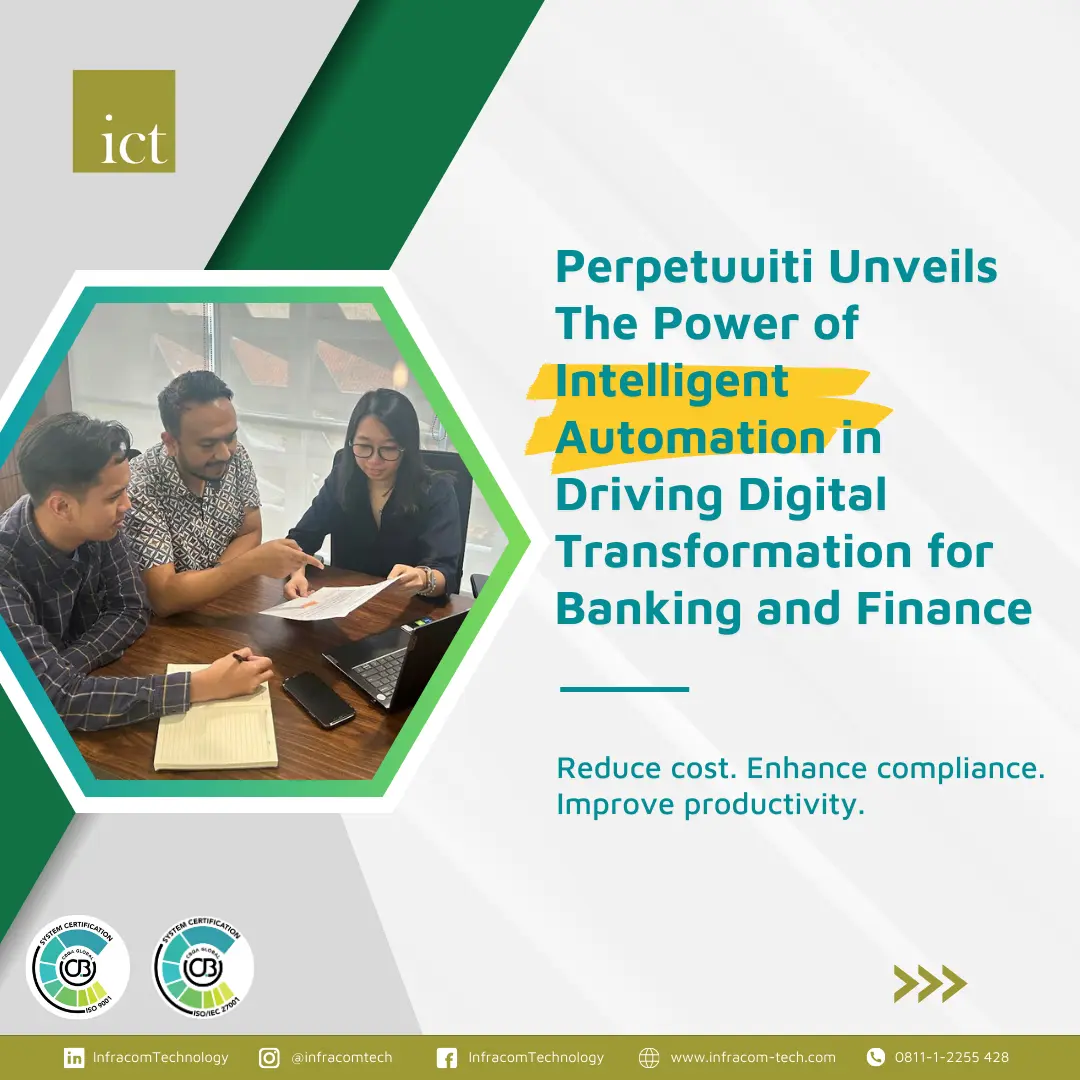 Unleash the Power of Intelligent Automation for Banking and Finance. Discover how Perpetuuiti Technosoft PTE innovative software products are driving digital transformation and revolutionizing the way financial institutions operate.
About Perpetuuiti
Perpetuuiti offers two comprehensive platforms that deliver leading-edge automation solutions for modernizing resiliency management, and turbocharging the performance of your applications, IT and business operations at speed and scale to drive exponential efficiencies.
The Benefits of Intelligent Automation For Banking And Financial Operations:
Get real-time access to customer information, accelerate customer request resolution, and identify additional product/service needs.
Improve customer service by providing real-time access to customer data and accelerate requests' completion.
Realize immediate Rol by deploying intelligent automation in less than 3 months.
Improve productivity and reduce manpower costs by automating manual and data-intensive processes.
Simplify and automate manual processes, eliminate processing errors, and reduce operational risk.
Improve process productivity by intelligently automating repetitive processes.
Put automation in the hands of your bank's advisers, in customer-facing functions.
Improve KYC/AML analysis, automate ongoing transaction monitoring, and track regulatory changes.
The Resiliency Automation Platform from Perpetuuiti offers comprehensive capabilities positively impacting both, IT productivity and the customer experience:
Automated Recovery
Automated Business Resilience
1000 Live Business Impact Analysis
Business Continuity Planning
Fastest RTOs and RPOS
Auto-Discovery of Application
IT Infrastructure
Continuous Backup
Recovery as-a-Service
For more information about Intelligent Automation for Banking and Finance with Perpetuuiti email us at marketing.communication@infracom-tech.com
#ICT #InfraComTechnology #SolutionsGoBeyond #ICTSolutions #ITSolution
#Perpetuuiti #IntelligentAutomation #ResiliencyAutomation #DigitalTransformation #BankingandFinance

Written By : Marketing Communication ICT | Published : 23/Jun/2023
share