Transform Your App Development Journey with The Mendix Low-Code Platform!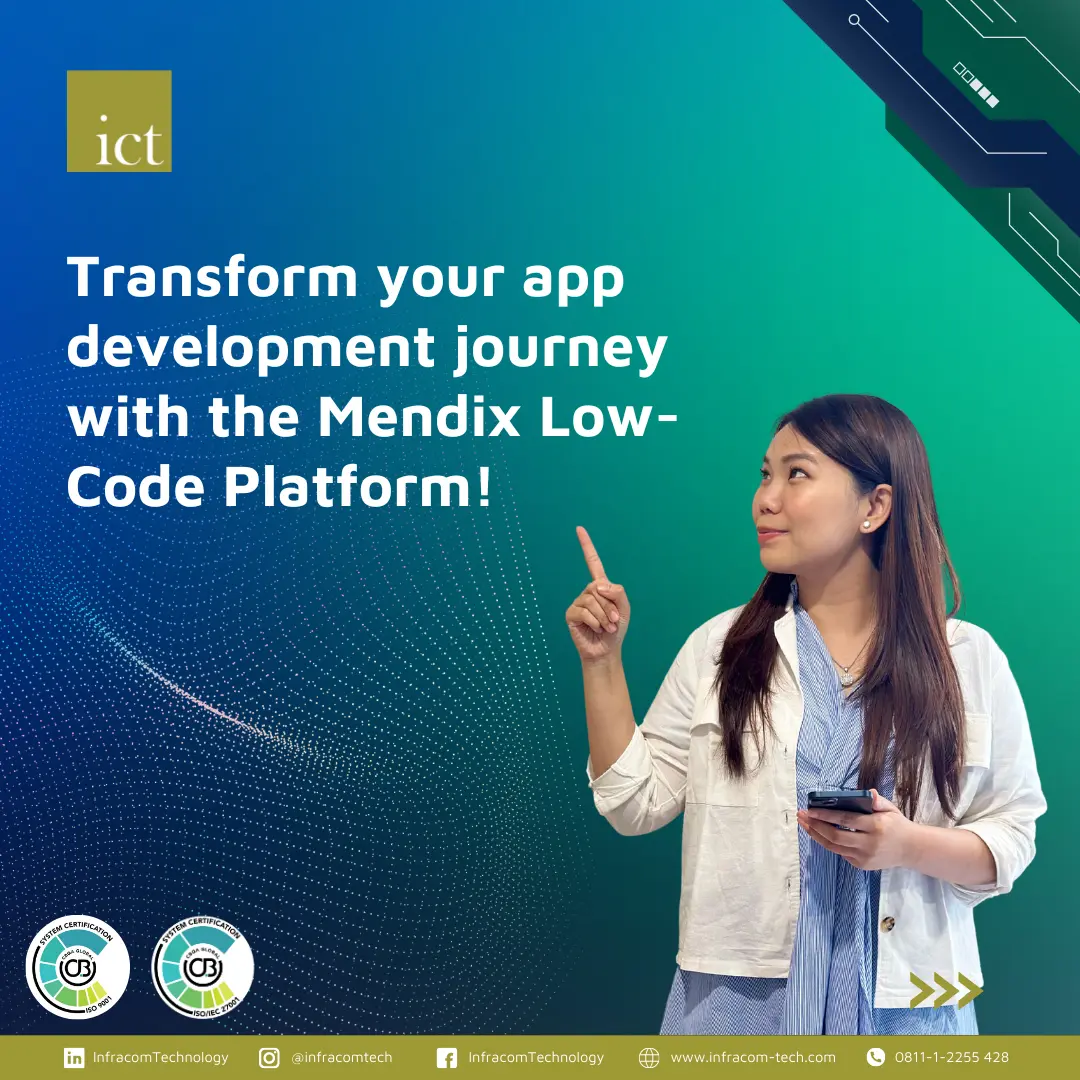 By 2025, 70% of apps will be built using no-code/low-code technology - Gartner
Organizations with Citizen developers score 33% higher on innovation measures - McKinsey & Company
Mendix Low-Code is a user-friendly, model-driven platform that replaces traditional coding. It empowers individuals of all skill levels, from experts to business stakeholders, to create valuable enterprise applications using a drag-and-drop interface."
Build apps faster than ever with Mendix 10's refreshed single IDE, impactful productivity updates, and industry- first Al capabilities.
Low-code features and benefits:
Visual modeling
• Utilize existing talent to build and deliver apps faster
• Develop a variety of solutions without incurring heavy costs
Collaboration tools
• Breakdown silos to foster a stronger business-IT partnership
• Promote better organizational communication
Reusable components
• Fast-track development with greater efficiency
• Rely on reusable elements that are pre-tested for performance and security
Scalable environments
• Build maintainable solutions that are easy to scale on cloud-native architecture
• Deliver continuous improvements to end-users with engaging web, mobile, conversational, or immersive experiences
Data integration
• Reclaim more than 30% of your developers' time
• Build and manage systems at a larger scale
Application lifecycle management
• Seamlessly move apps through each lifecycle phase: Ideation, development, testing, deployment, and
operations
Mendix stands at the forefront of low-code app development, empowering thousands of organizations worldwide to transform their app development process using our platform's cutting-edge features. 🌎✨
For more information about Transform Your App Development Journey with The Mendix Low-Code Platform email us at marketing.communication@infracom-tech.com
#ICT #InfraComTechnology #SolutionsGoBeyond #ICTSolutions #ITSolution #Mendix #LowCode #AppDevelopment #Innovation #LowCodeApp #LowCodePlatform
Written By : Marketing Communication ICT | Published : 25/AUG/2023
share